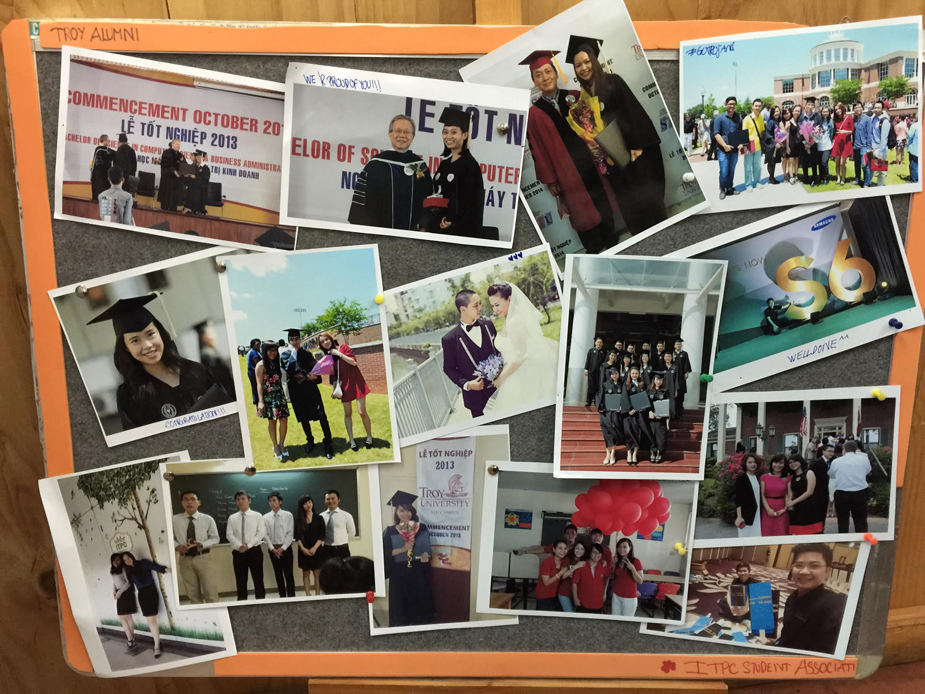 Congratulations! You have completed your studies at ITPC.
Whether you are moving on or continuing your studies, you are now an alumnus of the University and a member of ITPC Alumni Chapter.
Stay connected! ITPC can help new grads make a successful transition into life's next chapter, and help past grads get reconnected.
Please contact us for further information:
International Training Programs Center – Saigon Technology University
Student Services Desk – Room A206
Tel: 028.38505520
• Mr. Nguyen Duy Son (Ext: 349)
Email: sonnguyen@itpc.edu.vn